Payment requests on charter and group contracts
Last week we introduced payment requests that allow you to request an online credit card payment for standard bookings.
Today we're making payment requests available on contracts as well.
For contracts, we thought it would be more useful to add payment requests to your Send Contract and Send Invoice tools, rather than adding a separate "request payment" button.
Sending a payment request from a contract
From your contract editor, click the Send Contract or Send Invoice button.  Then just enter the amount into the request payment box.
​
​
Payment request email
In order to support payment requests, we've reformatted your contract and invoice emails into an HTML email that has your branding.
If you request a payment, we'll add the green payment box to the top with a clickable payment button.
​
​
Customer payment flow
The online payment process is identical to the payment process for standard bookings.
​
​
Payment receipt
After payment is received, we'll take the customer to a new online Payment Receipt that shows their payment history and an overview of their contract details.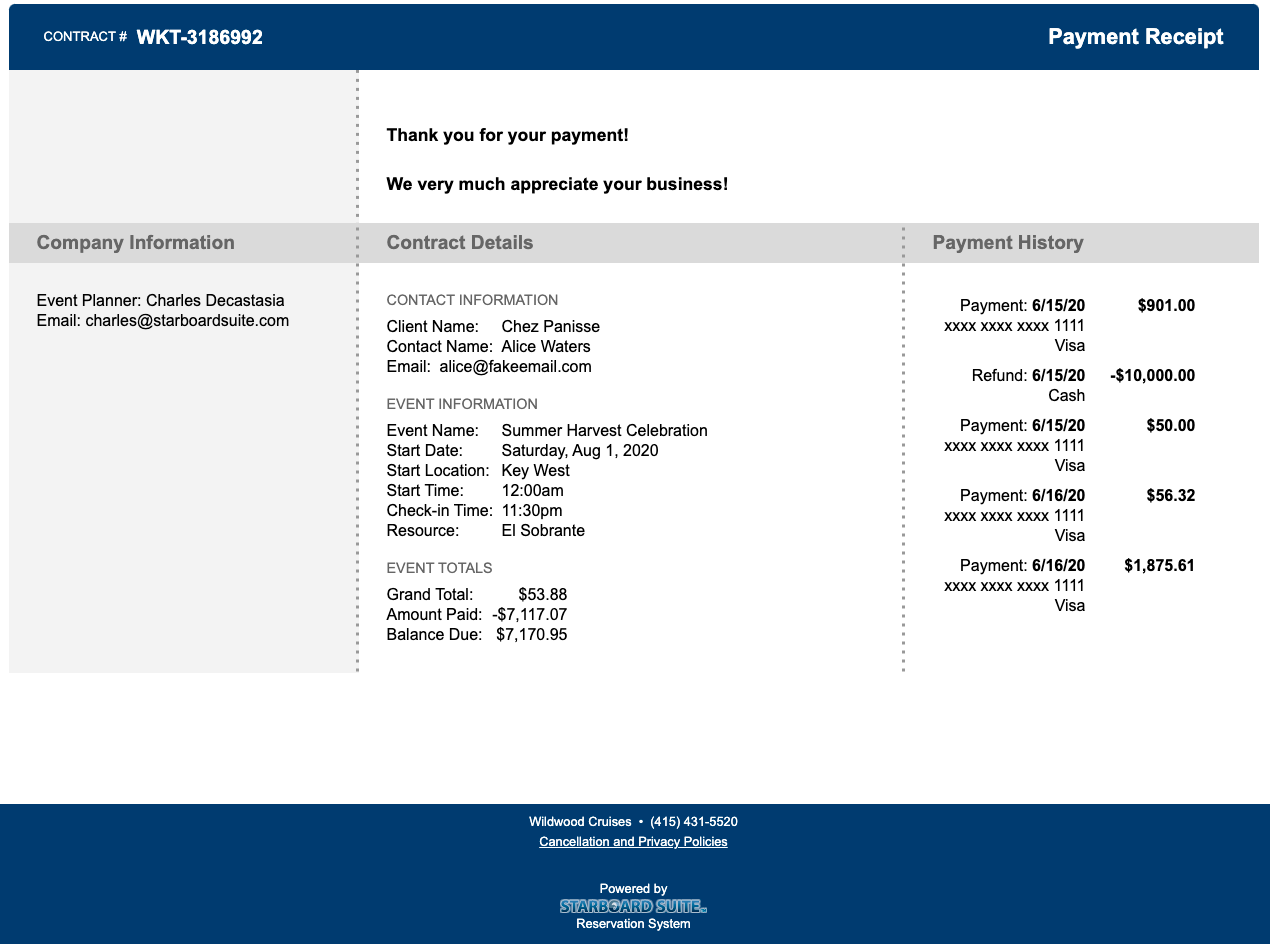 ​
We hope you find this helpful!