Introducing: TripAdvisor Review Express
Last week we told you how we redesigned our followup emails to help increase your customer reviews.
Today we're announcing a new partnership with TripAdvisor that's designed to get you EVEN MORE reviews.
Review Express is a free TripAdvisor tool that allows you to automatically send customers an additional review request email after their event.
Using Review Express doesn't change your existing Starboard Suite email workflow -- customers will still get your Starboard emails as well.
TripAdvisor reports that on average, Review Express users see an increase of 33% in the number of TripAdvisor reviews for their property.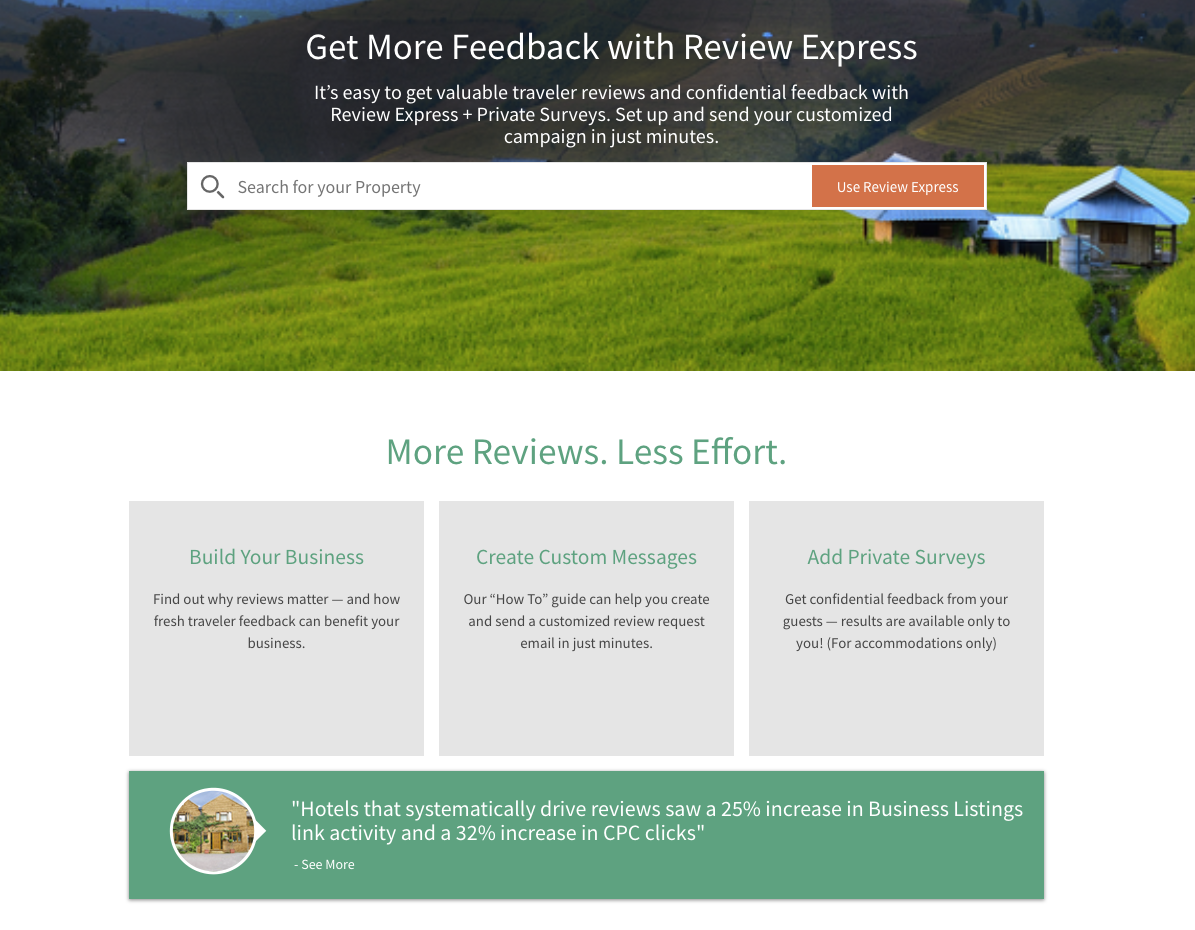 To learn more about Review Express, please visit:
https://www.tripadvisor.com/TripAdvisorInsights/w653?m=40783