Announcing: Our biggest Control Panel update ever!
We're thrilled to announce that we're rolling out the biggest update we've ever made to the Starboard Suite Control Panel.
We've re-thought every last button and pull-down menu to make it easier than ever to manage your online, phone and walk-up bookings.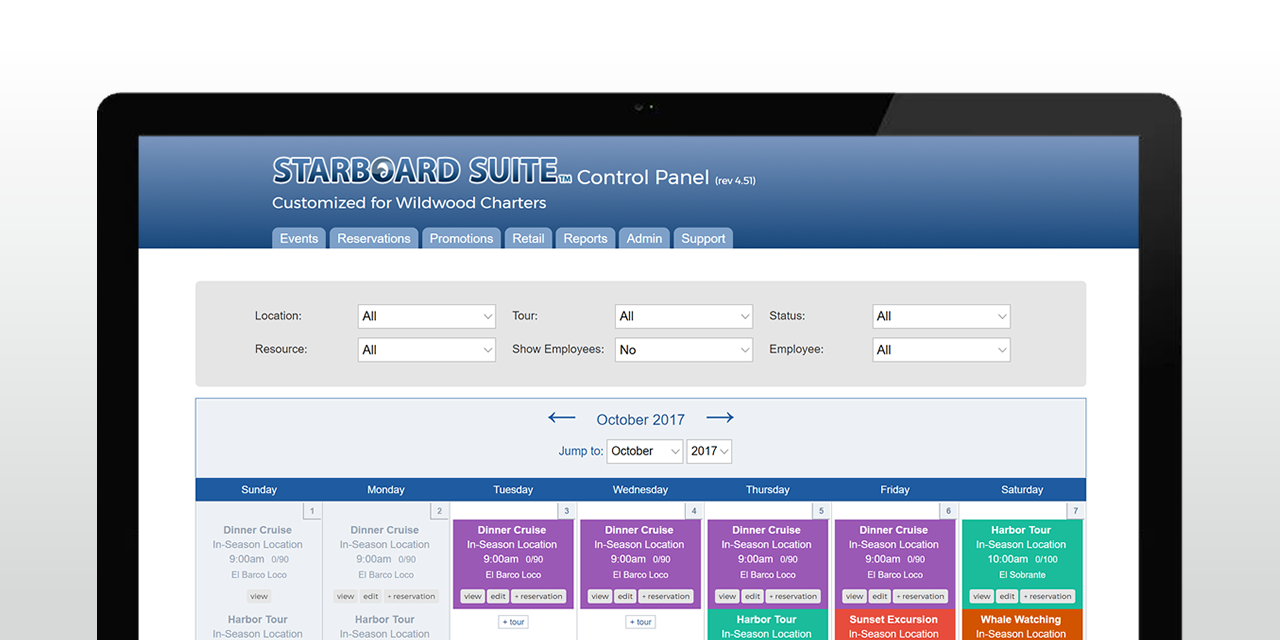 Along with a fresh design, this version brings color-coded events and loads of other new features that you're going to love.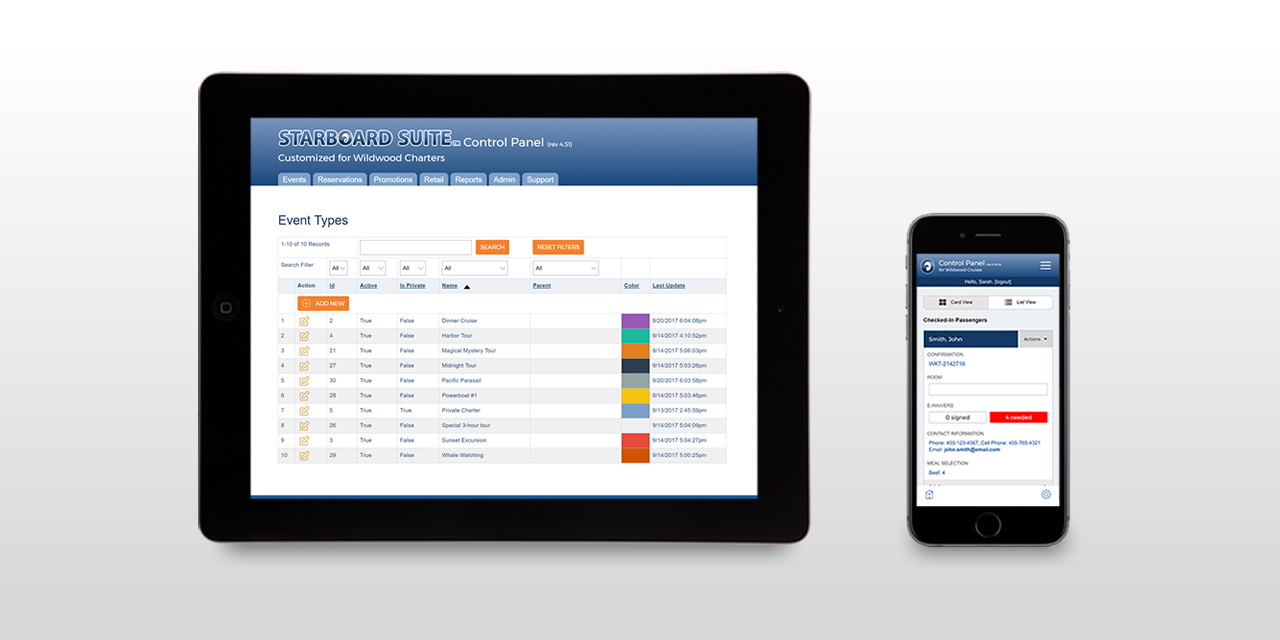 And, our new Control Panel is fully mobile responsive, to make it even easier to manage your business on the go.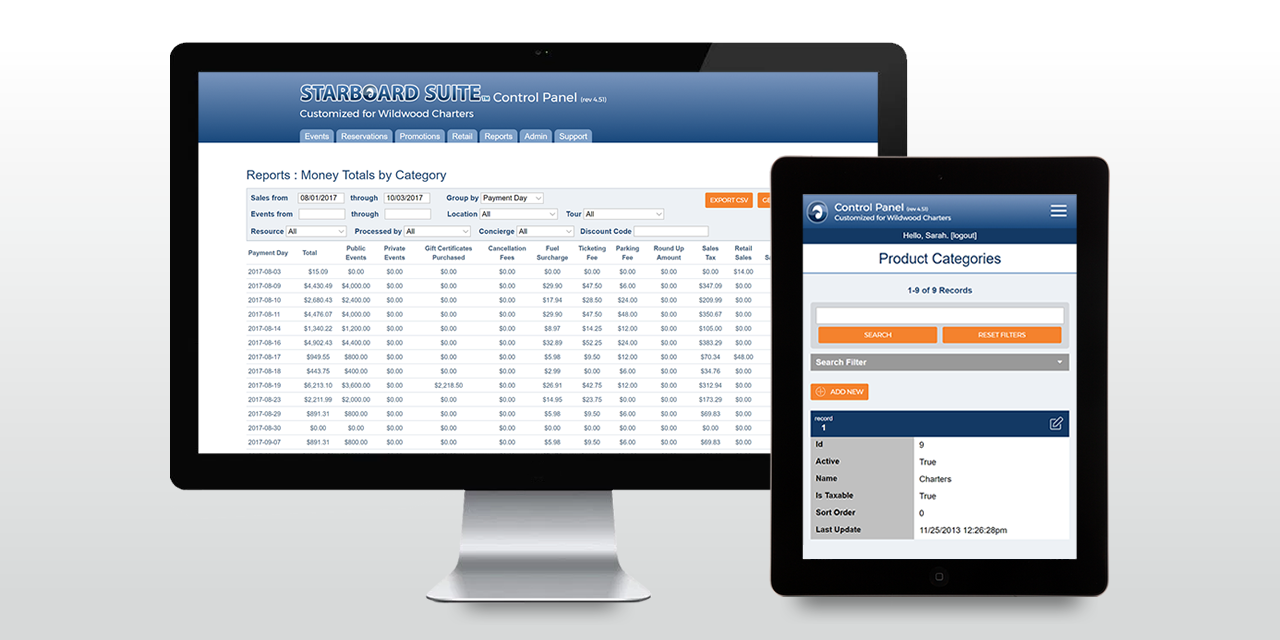 We've been working on this update for quite a while -- thanks to our entire team for a job well done.
We've got even more exciting updates to share with you soon :)